Invisalign in Schaumburg, IL, for a Straight, Beautiful Smile
How do you feel about your appearance when you see crooked, misaligned teeth in the mirror? If you are self-conscious about your smile, then it might be time to talk to our team at Schaumburg Tooth Doctor about Invisalign, or invisible braces, and other cosmetic services.
Invisalign is an excellent alternative to traditional braces. People who don't want the discomfort of wires and brackets often choose invisible braces instead. Here are a few things you need to know if you are considering Invisalign treatment: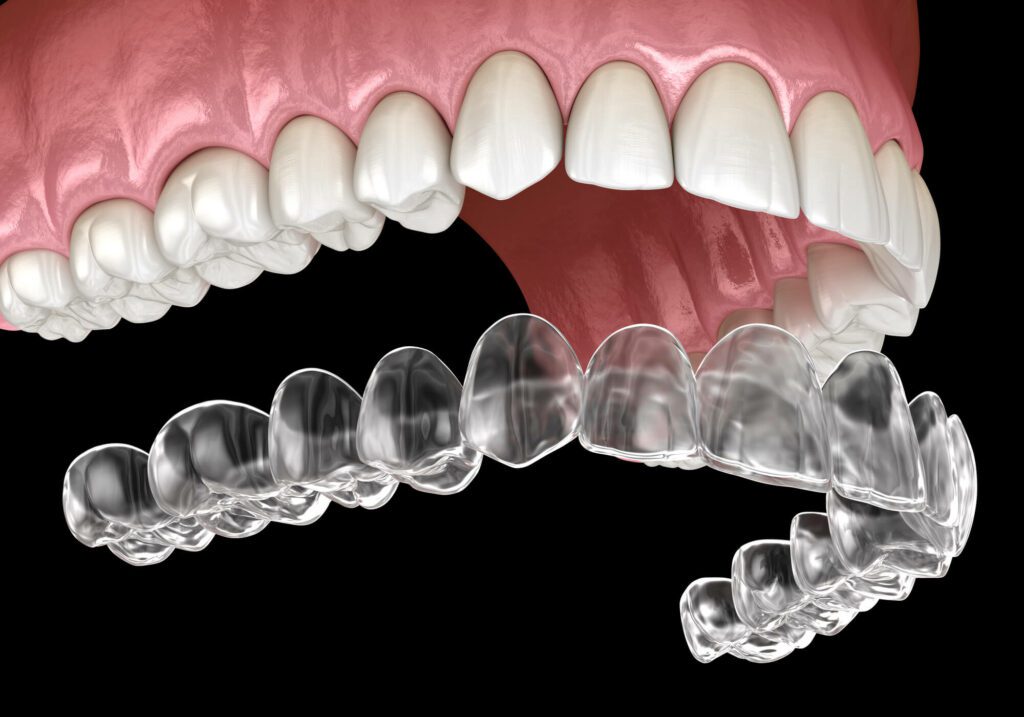 How Invisalign Works
The Invisalign system provides custom-fit clear aligners that you wear throughout the day. Each set of trays is specifically designed to accommodate the ideal movement of your teeth. You wear the trays for two weeks at a time, moving through the series as instructed by your dentist.
You will start to see your teeth shifting in the upcoming months. These trays, or clear braces, continue to be updated until you have achieved the ideal smile.
Invisalign is effective for people with mild or moderate tooth misalignment. When severe misalignment is present, it might be necessary to use traditional bracket-and-wire braces instead of the invisible aligners.
Benefits of Invisalign
The benefits of this system are undeniable. When you compare Invisalign/clear braces with traditional braces, it's easy to see why this orthodontic treatment is preferred.
Invisible: The most obvious benefit is that the invisible aligners are made with clear plastic, so you don't have the unsightly appearance of wires and brackets in your mouth.
Removable: You can always enjoy your favorite foods because the invisible aligners can be removed at your convenience.
Affordable: The price of Invisalign is affordable, making it an option for many people. Consider financing if you don't have the cash to pay for services upfront.
Talk to an Invisalign Dentist
If you are considering clear braces, then it's time to schedule a consultation with an Invisalign dentist. Reach out to our team at Schaumburg Tooth Doctor to learn more about available services.
Frequently Asked Questions
1. How many hours a day do I need to wear my Invisalign trays?
The recommendation is to wear your clear aligners for a minimum of 22 hours a day so the system can work as designed. You will sleep in the aligners and only remove them at meal times.
2. What is the best way to clean my aligners?
Make sure that you brush and rinse your aligners every day. Also, be proactive about brushing your teeth after each meal before putting the aligners back in your mouth. Finally, remove food residue before wearing Invisalign again.
3. What should I do if I break or lose an Invisalign tray?
Contact our office right away so we can get you a replacement tray. You might need to wear a previous set or order new aligners. Call us immediately, so you don't lose the progress in your treatment plan.
4. How long is an Invisalign treatment plan?
It depends on the severity of your tooth misalignment. Invisalign is faster than traditional braces. Most patients need to wear aligners for 6 – 18 months.